Core Drilling Rigs Supplier
Riggersmart is leading for more than 10 years manufacturer of all types of crawlers such as DTH cum rotary drilling rig, Trolley Mounted Core Drilling Rig. We provide a wide range of  core drilling Equipment and Machines, developed with international quality standards.  Our exports to give more prioritize safety and automation which are Heavy-duty and high-quality materials are available at the lowest prices.
Core Drill Rig Best Price
RiggersMart is a leading supplier of core drilling rigs in India, we have gained considerable experience in core drilling techniques that are practiced across the globe.
In general, a core drilling machine always has multiple uses, such as drilling water, geological prospecting, engineering construction and sampling of underground deposits, blasting holes, etc… We are therefore very aware of the importance of choosing the right core drilling machine that suits the working environment. Soft coring uses a punch core system. This involves using two barrels, one nested inside the other. The inner barrel is pushed out in front to capture the core sample, then the outer barrel is extended to provide casing, so the hole doesn't collapse. A core drill is a hollow, cylindrical drill that is use to make holes through a surface. It is made of metal, and the drill tips are usually coated with either diamond or carbide. A core drill is composed of a motor, handle, and drill bits.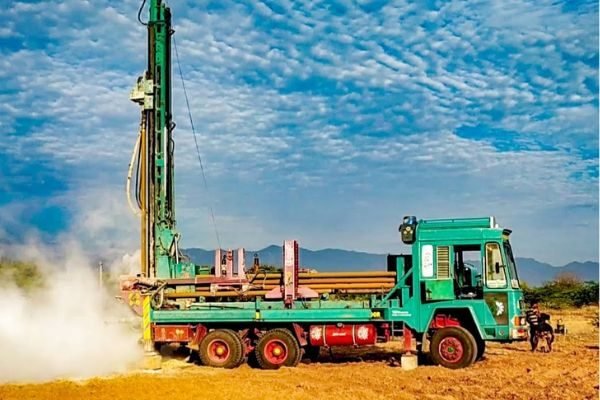 Core Drilling Accessories
We are a leading Manufacturer of core drill accessories, and core drilling accessories from Mumbai, India. The Riggersmart provides the core drilling accessories which are powerful and portable machines. The core drills are widely used for many applications.
RiggersMart deals in wide range of Blast Hole Drilling Rig used in mining operations. Our Rigs are manufactured using advanced technology. Manufactured according to the international standards, our borehole drilling rigs are for sale. We offer the branded blast hole drilling machine in India at the best cost. The drillings are high capacity and flexible one and manufactured with branded materials. Riggersmart drilling rigs includes hydraulic mini, portable crawler, rotary drilling rigs.
Blast Hole Drills are a type of heavy equipment machinery that is commonly used in the construction and mining industries. These pieces of equipment have the ability to directionally drill holes that are usually then filled with controlled charges.
As the name suggests, drilling and blasting works as follows:
A number of holes are drilled into the rock, which are then partially filled with explosives.
Stemming, inert material, is packed into the holes to direct the explosive force into the surrounding rock.
Detonating the explosive causes the rock to collapse.
Riggersmart in the industry, we offer exploration rig from India. The most commonly used rigging tools are wire rope slings, polyester webbing slings, chain slings, and the modular lifting solution spreader beams.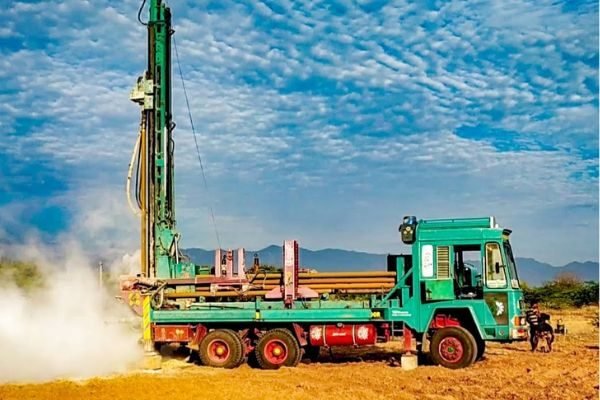 Heavy Duty Drilling Machine
Prominent & Leading Manufacturer from India, we offer 12″ hammer. Heavy-duty drill presses used for metalworking are usually of the gear-head type described below. Drill presses are often used for miscellaneous workshop tasks other than drilling holes. This includes sanding, honing, and polishing.
Frequently Asked Questions